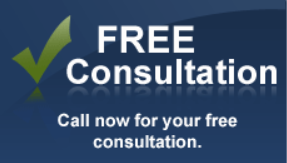 For tax resolution services you can trust in El Paso and beyond, turn to Taxation Solutions, Inc. We're a licensed and insured tax help firm with four decades of experience among our staff of tax resolution specialists. We offer help with back taxes, tax penalty abatement, tax settlement negotiation, and other tax problems. We also offer IRS audit representation and tax attorney representation. It doesn't matter how serious your situation has become. We have someone on our team who's equipped with the knowledge and skill to ease your burden. We'll give you the peace of mind that comes from knowing your tax troubles are in capable hands. Contact Taxation Solutions, Inc. via phone or e-mail today to learn more about the tax relief services we offer, and to get a free estimate for your needs! 
Tax Resolution Services
IRS Audit Representation
Licensed & Insured
40 Years of Experience
Emergency Tax Help
Taxation Solutions, Inc. is available to work with individual and business taxpayers based in the greater El Paso area, both in Texas and in New Mexico. Contact us if you need tax assistance in Fort Bliss, Canutillo, Socorro, Sparks, Horizon City, Agua Dulce, Butterfield, Sunland Park, Chapparal, or any of the surrounding towns. We're extremely familiar with all of the relevant tax codes, which helps us solve your tax problems with skill and care. Our in-depth knowledge makes us one of the local region's most reliable tax relief companies, getting our clients lasting results.
Among our many qualifications are our professional affiliations with several tax resolution industry organizations: the American Society of Tax Problem Solvers, the National Association of Enrolled Agents, and the National Association of Tax Professionals. Membership in these organizations helps us give our clients access to the most up-to-date tax assistance. Virtually no tax problem is too tough for our team to tackle.
What else sets us apart from other tax resolution companies? We put customer service first for every client. We know how frustrating and overwhelming it can be to struggle with individual or business tax issues, which is why we ask our tax resolution specialists to treat you with compassion and care, answering your questions and stepping in to speak on your behalf with the tax authorities. Plus, because we offer emergency tax penalty abatement, tax settlement negotiation, and other services, you can expect us to be by your side even when turnarounds are tight. We'll strive to meet each and every deadline while also bringing a lasting end to your tax woes.
Contact Taxation Solutions, Inc. today to schedule your initial consultation with our tax attorney or other certified tax resolution specialist. We're standing by to take your call, and we'll get right to work on your case! With our pros at your service, IRS tax relief is within your grasp.