Services Offered
Do you need help with back taxes? Is a tax penalty threatening your ability to pay your bills or keep your business's doors open? Have you recently received notice of an IRS audit on a past tax return? Come to Taxation Solutions, Inc. for assistance with these and other tough tax problems. We're El Paso's best choice for tax resolution services, offering everything from tax settlement negotiation to payroll tax resolution. We'll take the time to get to know you and your finances, in order to provide you with the best possible service. We're skilled at dealing with the tax authorities, and we'll know just how to present your case to have the strongest chance of a positive outcome. Ready to tell us about the individual or business tax issues you're having? Contact Taxation Solutions, Inc. via phone or e-mail today!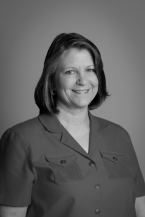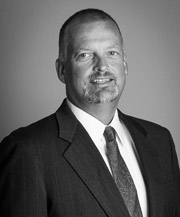 We're one of the most comprehensive tax relief companies serving the El Paso region. Come to us for tax resolution services including:
IRS audit representation
Back tax filing
Tax penalty abatement
Tax settlement negotiation
Business tax help
Payroll tax resolution
Government action appeals
And so much more
  It doesn't matter how serious your tax problems have become. We can help you file a single tax return late or petition to have years of tax penalties removed from your account. We can guide you through IRS audit proceedings or negotiate a form of tax debt reduction that will ease your financial burden. Whatever course of action is right for your specific circumstances, we'll fight hard on your behalf.
40 Years Supplying Tax Resolution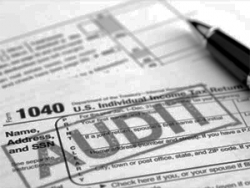 Our staff is among the most experienced in the local area, with 40 years under our belts. Whether you contact us to speak to a tax attorney or another certified tax resolution specialist from our team, you can expect to work with someone who has the training and experience to meet your needs 100%. We'll call on everything we've learned over the past four decades to give you superior service.
Licensed & Insured Tax Help
Taxation Solutions, Inc. is a licensed and insured tax relief company. We're affiliated with the American Society of Tax Problem Solvers, the National Association of Enrolled Agents, and the National Association of Tax Professionals. What do these qualifications mean for you? You and your tax troubles are in capable hands when you choose Taxation Solutions, Inc.
Emergency Tax Relief Services
If you need tax help in a hurry, you can put your trust in Taxation Solutions, Inc. We offer emergency tax assistance to clients who need to speak with a certified tax resolution specialist as soon as possible. The IRS cares deeply about its deadlines, and we care deeply about helping you meet them—even when the timeline is very tight. We'll work efficiently without ever compromising the quality of our tax resolution workmanship.
Call or e-mail Taxation Solutions, Inc. today to get started! We'll be happy to answer your questions about our tax relief services, and to give you a free cost estimate. Then, we'll schedule your initial consultation and start the process of guiding you toward IRS tax relief.