IRS Audits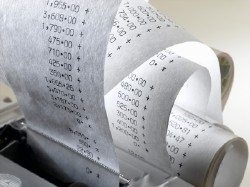 If you've recently received notice of an upcoming IRS audit, you might be wondering about your next steps. Contact Taxation Solutions, Inc. and get the IRS audit help you need to move forward with confidence. We're available for audit defense for individual taxpayers and business entities in the greater El Paso area. We have the knowledge, skill, and negotiating prowess to guide you through your audit proceedings with ease, securing the best possible outcome for your specific situation. We'll always customize our IRS audit defense services to your needs, taking into account all of the circumstances that may have led to your current tax troubles. We care about improving your financial life and giving you the peace of mind that comes with true tax relief. Call or e-mail us today to learn more, and to book your initial consultation with us!
Taxation Solutions, Inc. is available for a wide array of audit defense services, including:
Determining possible reasons for your audit by the IRS
Helping you gather paperwork to support your claims
Offering IRS audit representation during the proceedings
Negotiating tax settlements, if necessary
Petitioning to have IRS audit penalties lifted
Advising you on avoiding an IRS audit in the future
From your initial phone call until your results are final, we'll handle your case with care. While an IRS tax audit can feel stressful and overwhelming if you face it alone, with Taxation Solutions, Inc. on your side of the bargaining table, you can breathe easy knowing you're in good hands. Our IRS audit help is trusted in and around El Paso for making a real difference for our clients.
Qualified IRS Audit Defense
Taxation Solutions, Inc. is licensed and insured for IRS audit representation. Our staff has four decades of experience providing tax services, and you can expect us to call upon that experience to provide you with superior guidance. On top of those qualifications, we're affiliated with several tax industry organizations: the American Society of Tax Problem Solvers, the National Association of Tax Professionals, and the National Association of Enrolled Agents. When it comes to IRS auditing, we know what we're doing. 
Is your IRS tax audit date fast approaching? Taxation Solutions, Inc. is available for emergency service. We'll work efficiently to provide you with a quick turnaround, because we know the IRS is serious about its deadlines. It's just one more way we strive to give our clients the best tax assistance available in the local region. Contact us now to learn more about IRS tax audit help, and to get a free cost estimate for our work! We're standing by to take your call. 
irs audit
offer in compromise
tax audit