Tax Penalties and Settlements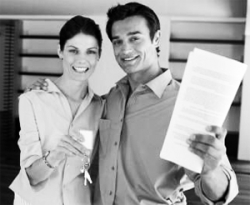 The IRS can impose steep tax fines and penalties when you fail to file paperwork or pay what you owe on time. Have you fallen victim to a tax penalty that's causing you financial hardship? Get in touch with Taxation Solutions, Inc. right away. We're pleased to help El Paso–area taxpayers resolve individual and business tax penalties. Whether you're eligible for a tax settlement or for IRS penalty abatement, we'll come up with a plan to get the ball rolling. We're skilled negotiators, helping clients enjoy IRS tax relief in whatever form works best for them and is most likely to be accepted by the IRS. Call or e-mail Taxation Solutions, Inc. today to discuss your situation, and to get a free estimate for our expert services!
Know Your Tax Settlement Options
Tax settlements are never one size fits all. Your eligibility—as well as which taxes settlement is the right fit—will depend on how much you owe to the government, what IRS penalties you're already facing, the circumstances that led to your tax delinquency, and many other factors. At Taxation Solutions, Inc., we'll take the time to get to know you and your finances so that we can recommend the best course of action.
We can negotiate tax settlements including:
Offer in compromise, a form of tax debt reduction that can make paying your tax balance more manageable
Installment agreement, which breaks your total debt down into monthly payments
IRS penalty abatement, in which tax fines and penalties are removed from your account
Innocent spouse relief, in which you're forgiven for a current or former spouse's tax errors or wrongdoing
Wage garnishment cessation, which stops your wages from being withheld to cover unpaid taxes
Lifting of tax liens and levies to protect your assets from seizure
As a licensed and insured IRS tax relief firm, we're completely qualified to tackle even the toughest tax problems. Whether your tax penalty is brand new and you want to keep things from getting any worse or you need emergency assistance because you're about to lose your assets to government seizure, we're ready to step in. We have 40 years of experience working on tax debt reduction and IRS penalty resolution for taxpayers just like you, and we'll put every bit of our knowledge and skill to work on your case.
What else sets Taxation Solutions, Inc. apart from other tax help companies in El Paso? We're affiliated with the American Society of Tax Problem Solvers, the National Association of Tax Professionals, and the National Association of Enrolled Agents. We put customer service first, and those professional memberships help us stay up to date and informed about tax matters in order to give you superior service. Put your tax penalties and your taxes settlement needs in our capable hands by calling today! 
Tax Fees and Resolutions
Tax Penalties
IRS Settlement
Tax Penalty Help
Tax Settlement