Tax Relief for Truckers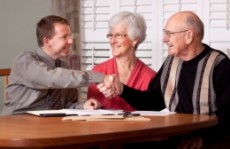 Working as a truck driver can lead to unique tax challenges. You might owe taxes in multiple states. You might owe self-employment tax. You might also miss important tax deadlines while out on the road. In order to best handle these and other tax troubles, choose expert tax relief services from the team at Taxation Solutions, Inc. We're your experienced choice for IRS tax relief in and around El Paso. We offer both regularly scheduled appointments and emergency services, so whether you know you'll be home to meet with us on a certain date or you need assistance as soon as possible, we've got you covered. Make us your go-to tax relief company in the local area and look forward to smoother sailing in the future. Contact us today to learn more!
At Taxation Solutions, Inc., we put our clients' needs first. That means tailoring our tax relief services to your specific circumstances rather than providing cookie-cutter tax relief help. You can count on us to guide you through:
Back tax filing
Tax settlement negotiation
Tax penalty abatement
Tax audit proceedings
Tax court appearances
And much more
We want you to be able to enjoy true tax debt relief, in whatever form that may take. We won't rest until we're certain we've secured the best possible outcome in your dealings with the tax authorities. That tenacity is what's made us one of the most trusted tax relief companies serving El Paso and the surrounding region.
Licensed & Insured Tax Relief Help
When you call Taxation Solutions, Inc. to speak with a tax relief attorney or other specialist on our staff, you can expect us to connect you with a qualified professional. We're appropriately licensed and insured for all of the tax debt relief services we offer. We're also pleased to be affiliated with the National Association of Enrolled Agents, the National Association of Tax Professionals, and the American Society of Tax Problem Solvers. We'll be able to make a difference for you.
At Taxation Solutions, Inc., we understand the impact your work as a trucker can have on the rest of your life. We have 40 years of experience helping our clients—including many truck drivers—enjoy IRS tax relief. With our experts by your side, you can look forward to a swift and lasting resolution to your tax troubles. We'll be happy to give you a free cost estimate for our IRS tax relief help. Get in touch today to learn more! 
truck driver tax help
tax relief